BE.art
Do.design



Hi there!
Nōme . . . means no persona or nobody.

I help artists and companies to build branding in a crypto world by creating a larger vision ecosystem and community around the brand. I support web3, crypto art, NFT, decentralized systems, and people that bring modern vision and reasonable values to the existing structure.







Nōme Studio

︎ Founder, CEO - Collectible Design Brand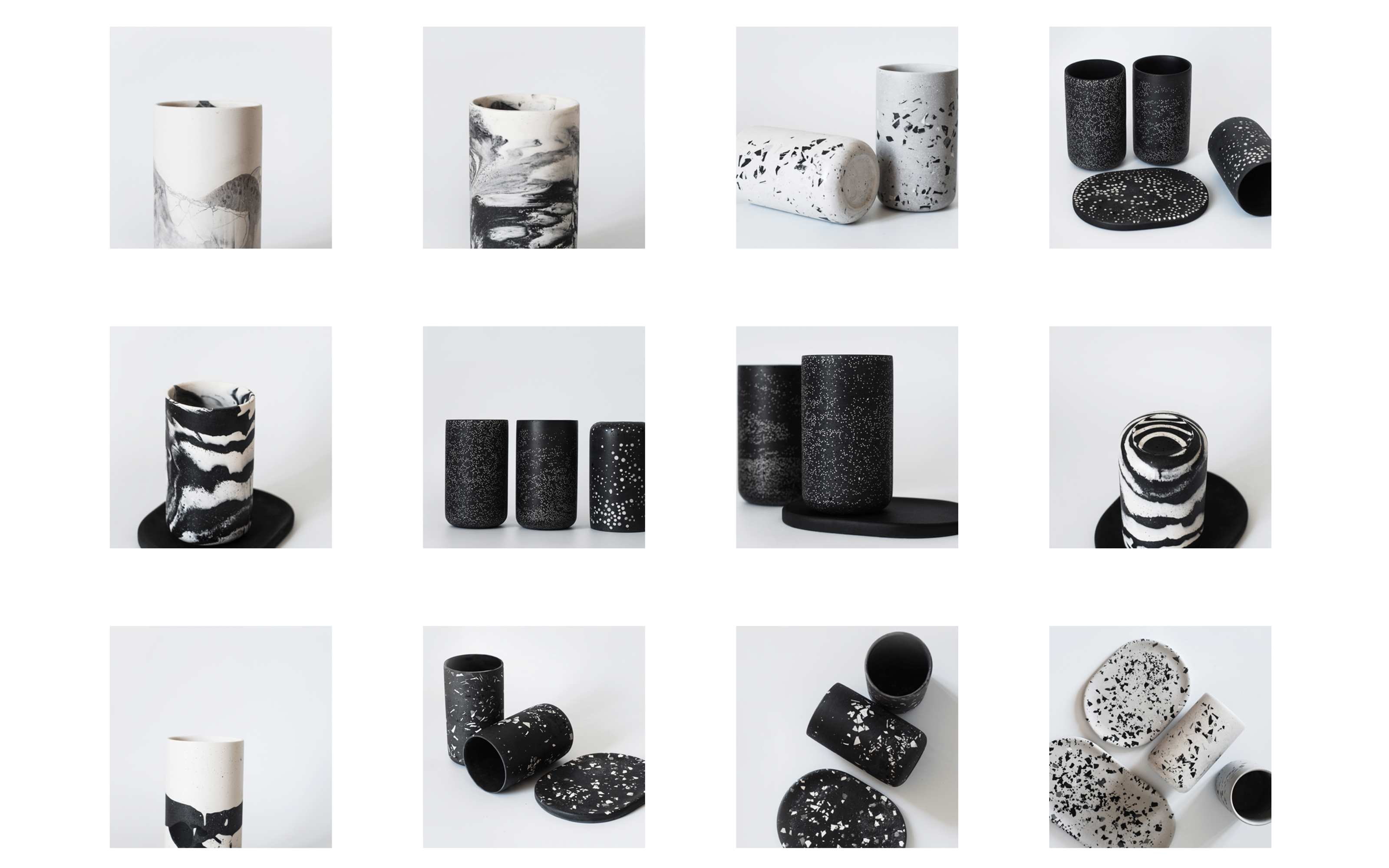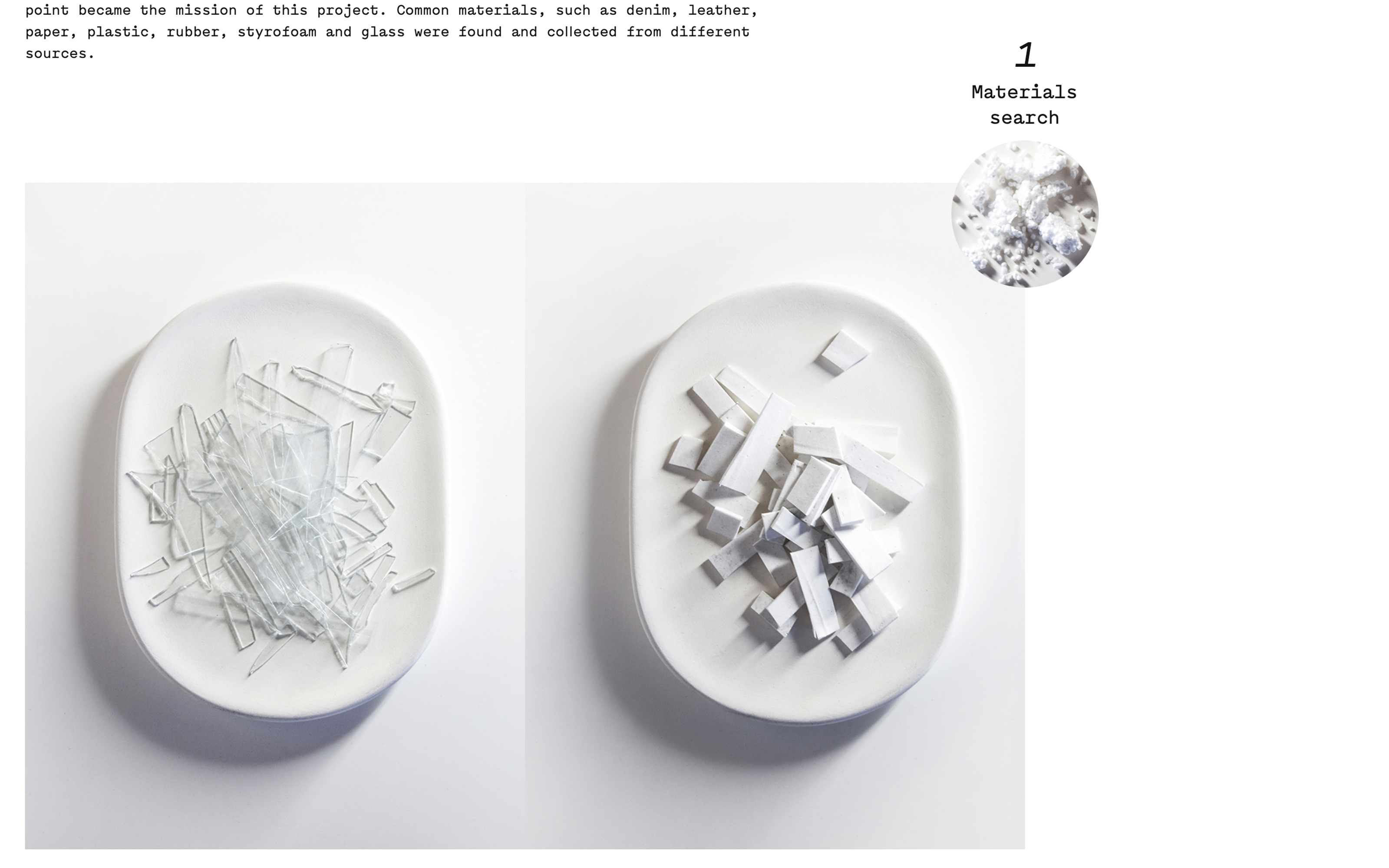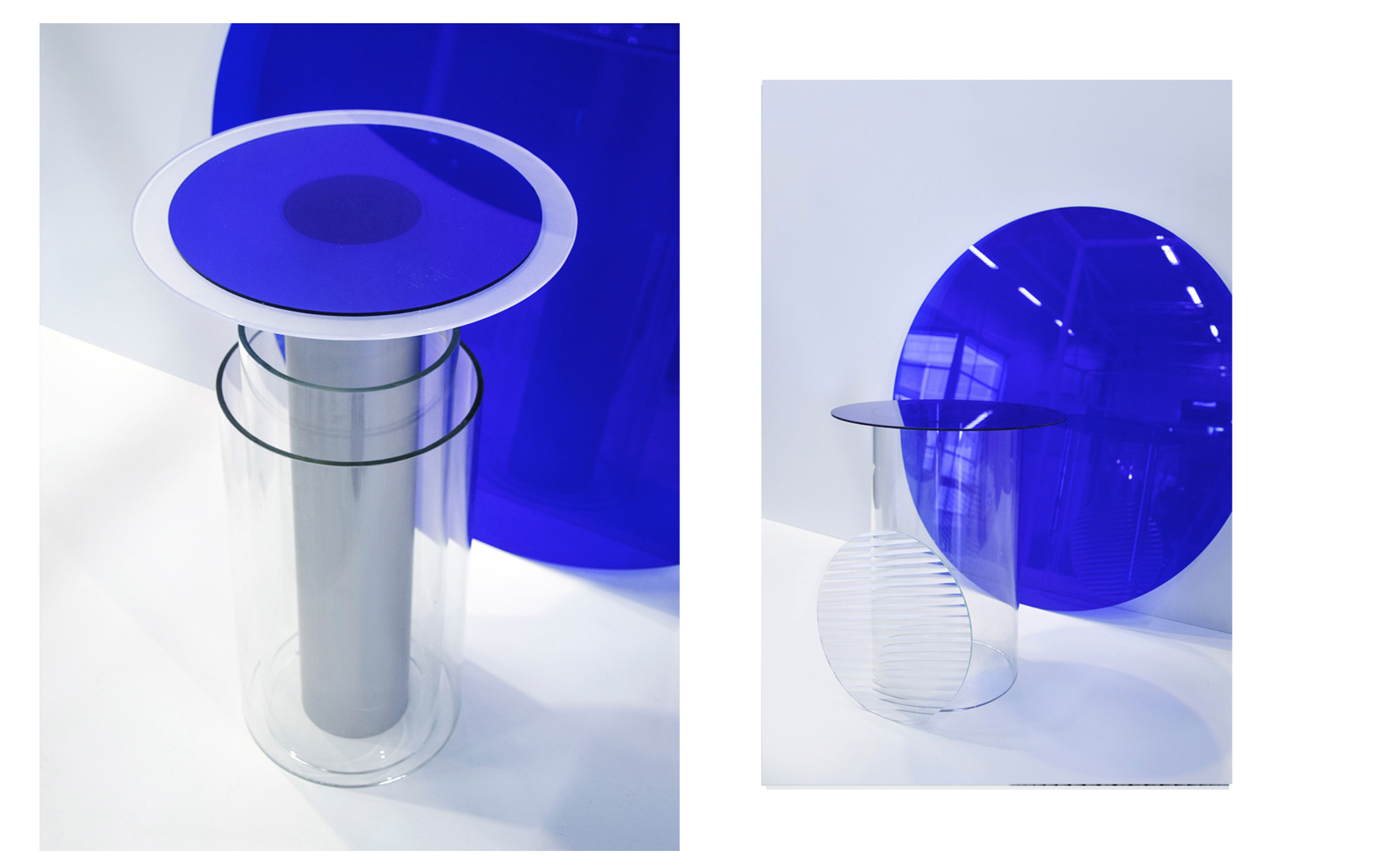 ︎ nome.design

︎ 2017
︎ Stockholm, Milan, Los Angeles

In Stockholm I launched Nōme Design - a collectible design brand. I handcrafted limited-edition art objects & installations and exhibited them internationally in galleries and museums in Milan, London, Copenhagen, and Los Angeles. The brand's main focus is to open minds to social issues and inspire humanity to question how the consumed products affect the planet's future.






Archipelago

︎ CEO, Founding Designer - Furniture Company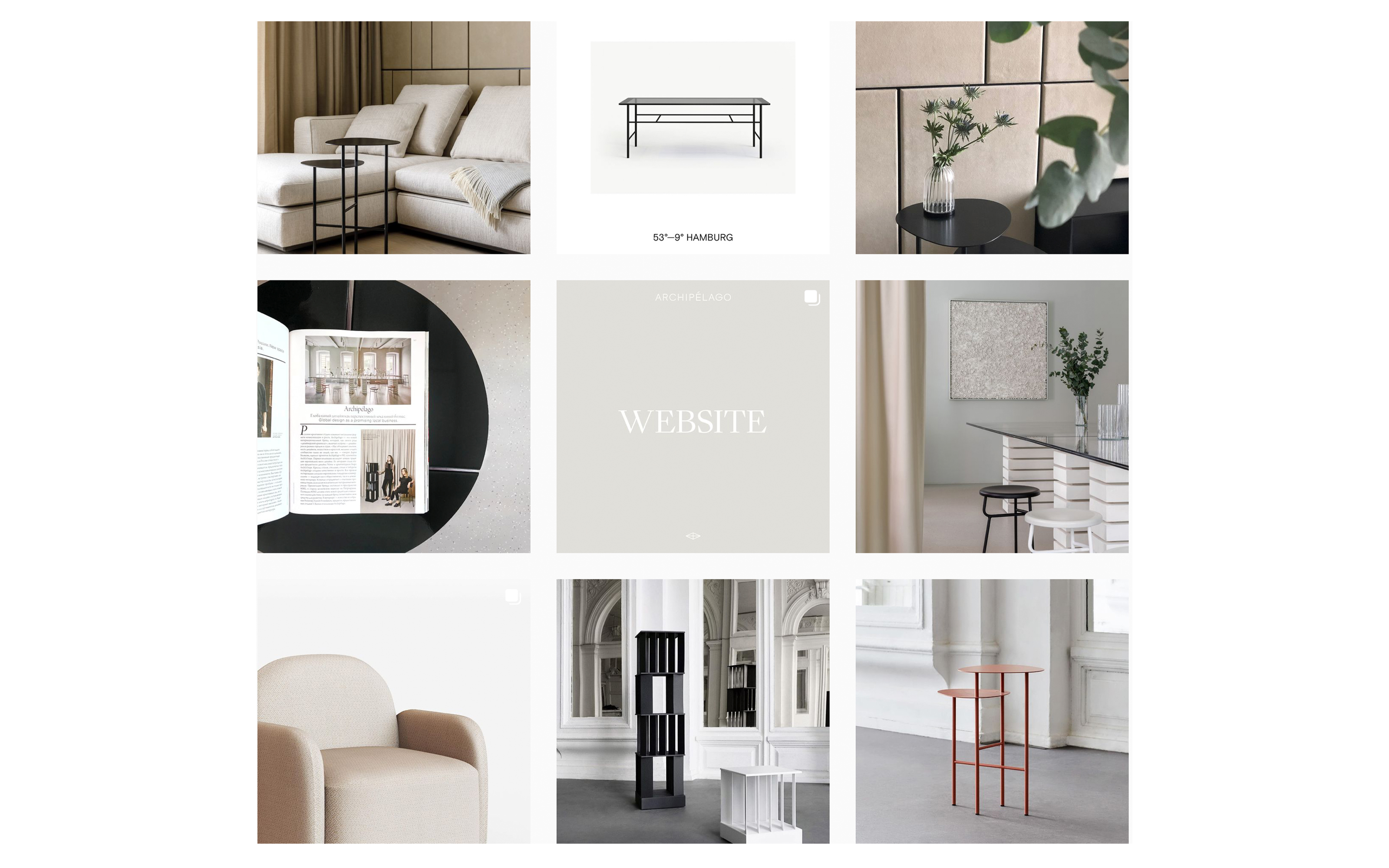 ︎ archipelago.studio

︎ 2019
︎ Moscow

Arch(e)type & I launched "Archipelago" from the idea of local quality product. Inspired by Scandinavian design, we've created a furniture collection of more than 20 pieces for the Russian market. Our inspiration was nature; every object and shape was thought of as a composition of several elements of the same or different materials. Names were related to place coordinates: 52° — 4° (Amsterdam). The biggest challenge in this project was finding local vendors and implementing a new business model to the old system. I'm happy that for 2 years Daria grew this brand to a premier furniture company well-represented internationally.






Cooper Reynolds Gross

︎ Art director - Collectible Product Design Artist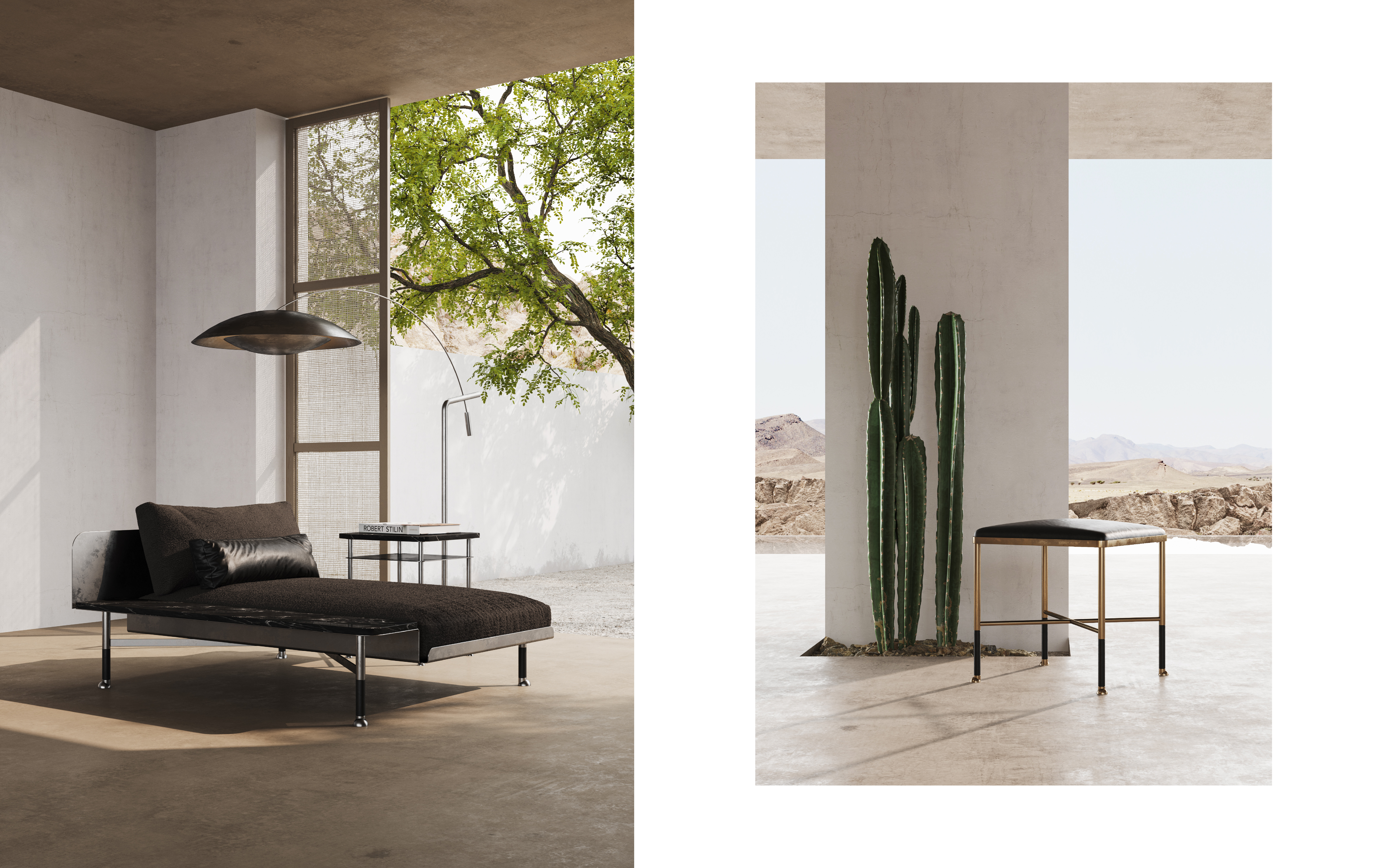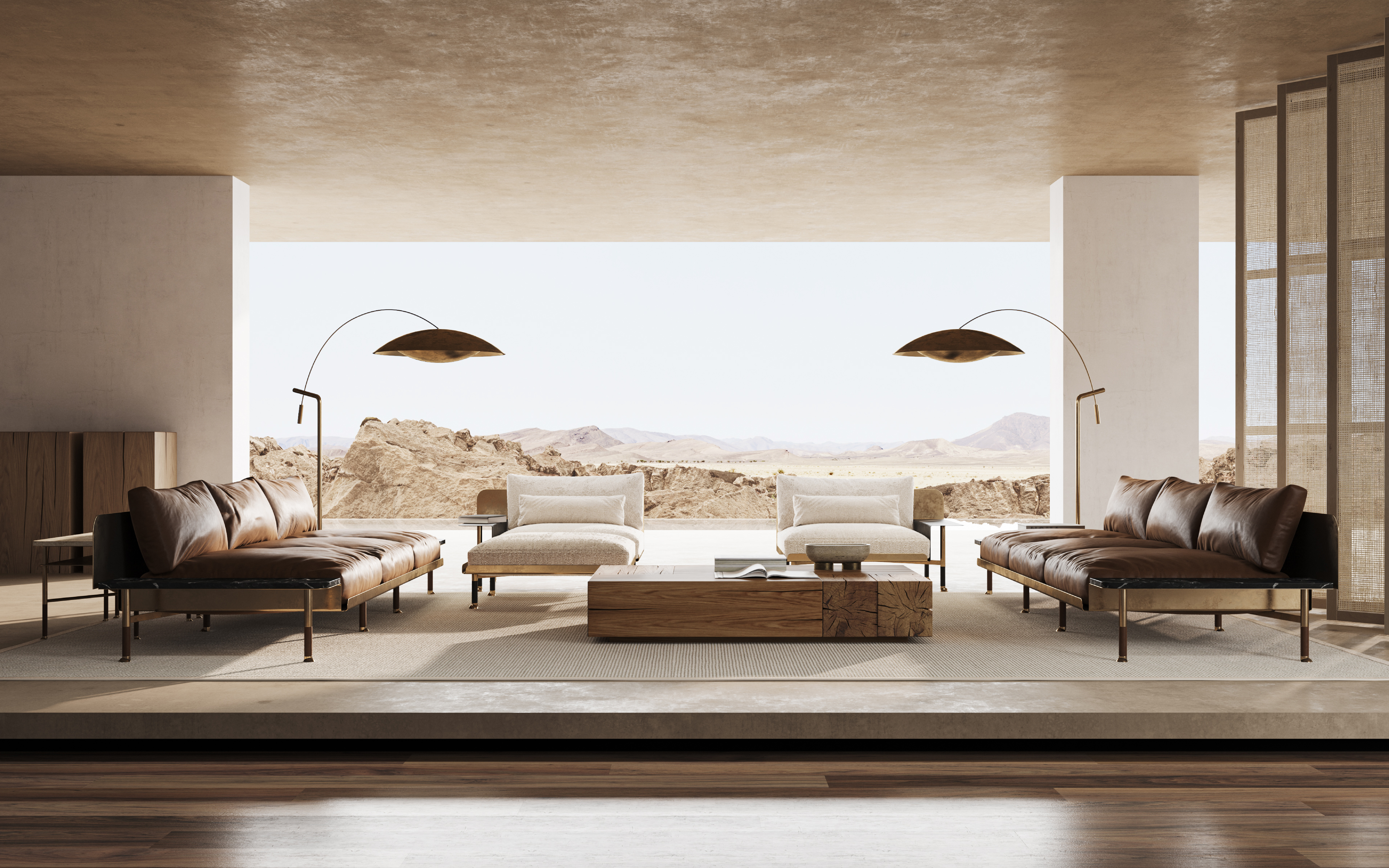 ︎ cooperreynoldsgross.com

︎ 2021
︎ Los Angeles

Cooper Reynolds Gross is an artist-led studio specializing in luxury furnishings and architectural fabrication in Los Angeles. I was invited to create a daughter brand CRG and a collection of furniture pieces. During the process, I designed 16 unique objects, made an art direction and rebranding, built digital materials and web page, found vendors for fabrication. The collection became the first Fred Segal's home series.






De Maroc

︎ Art director - Rug Company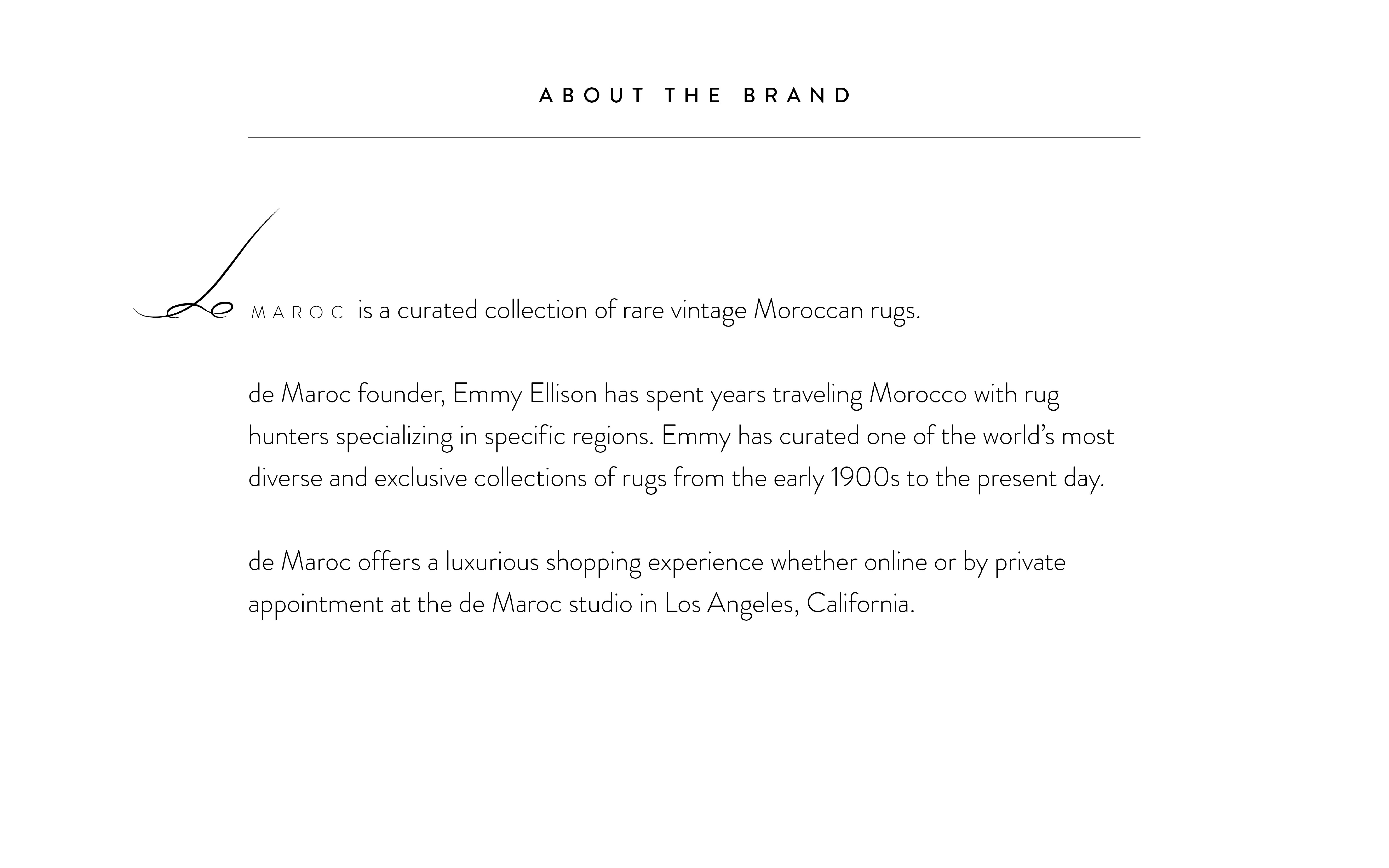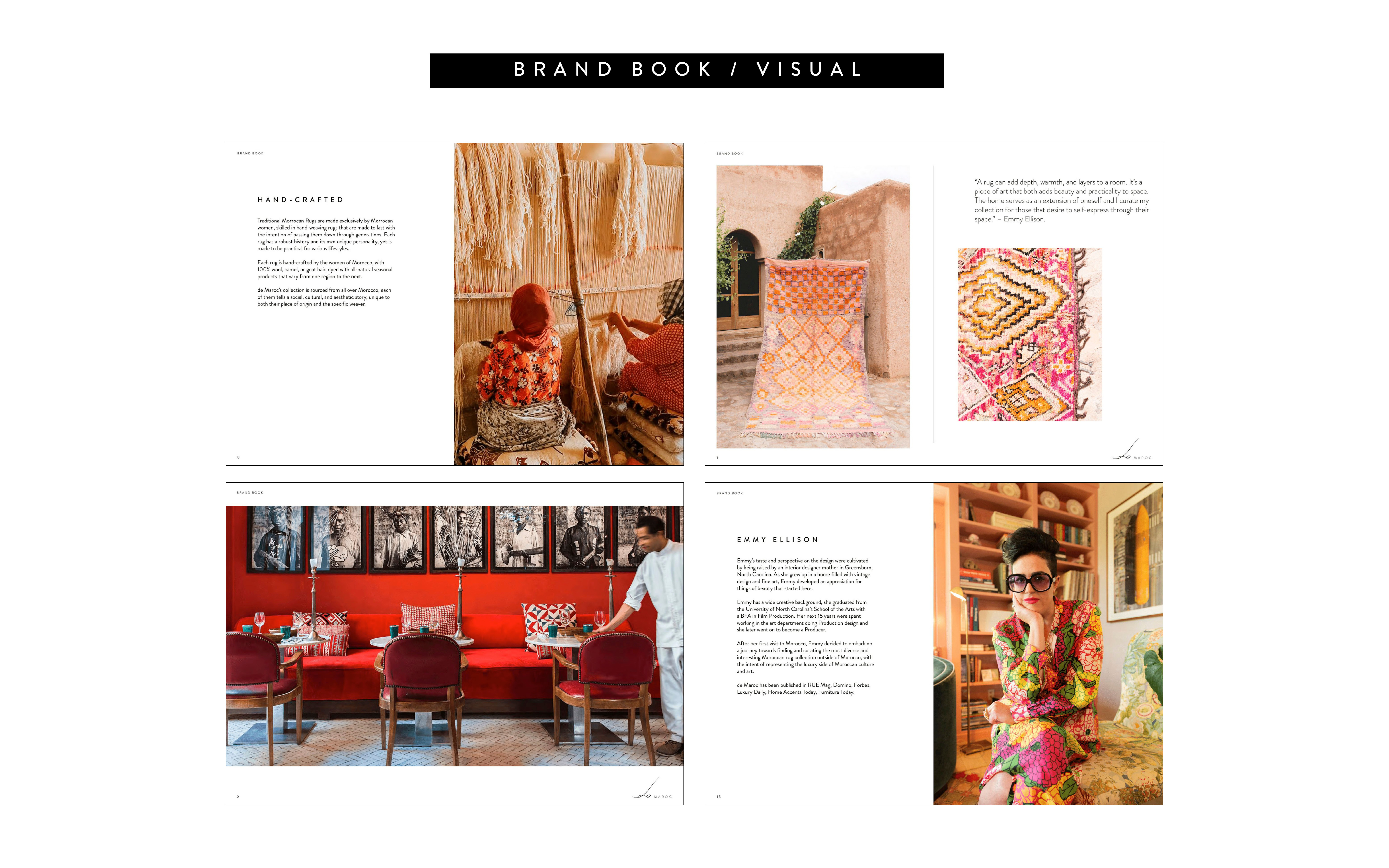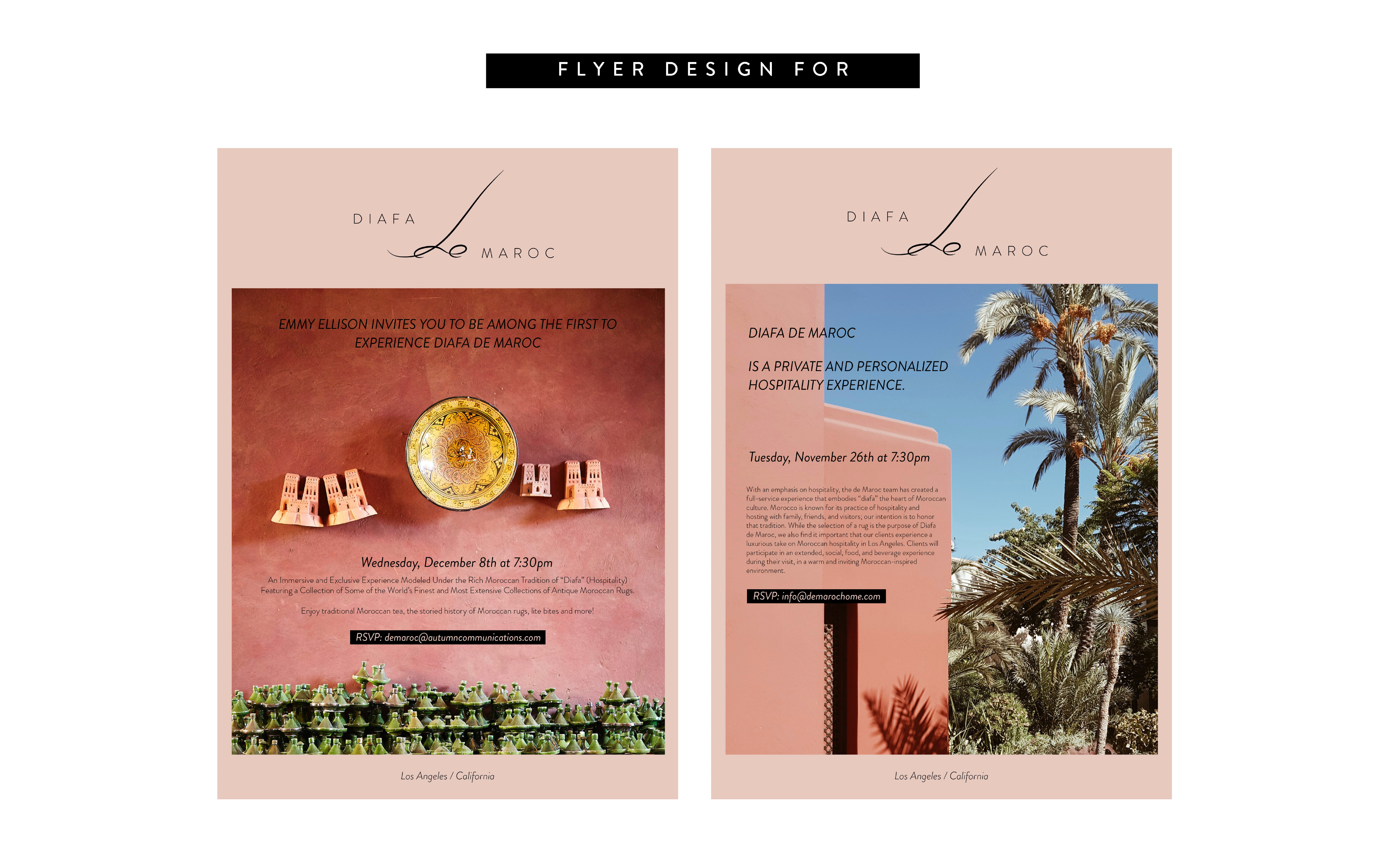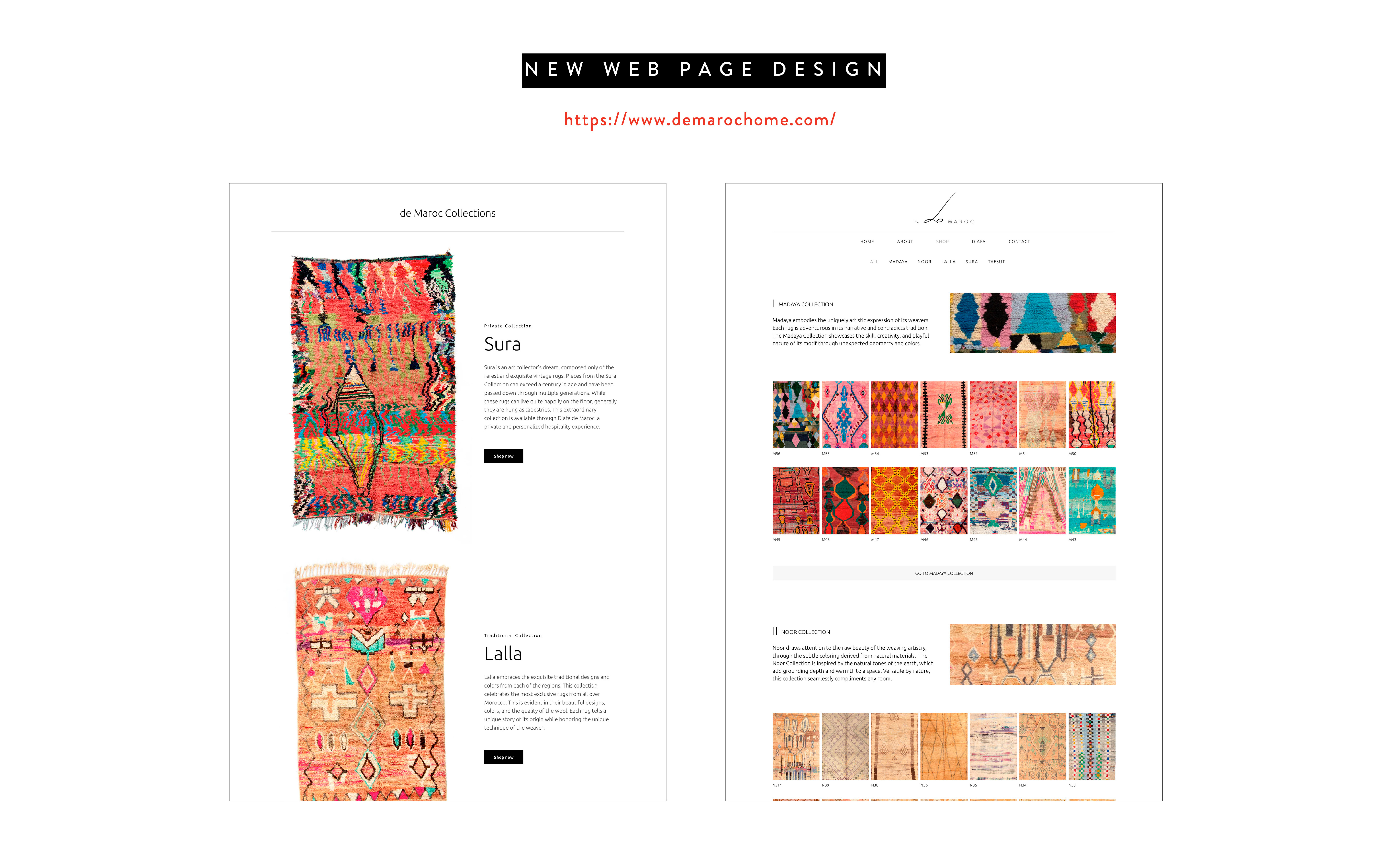 ︎ demarochome.com

︎ 2021
︎ Los Angeles

De Maroc is a woman-led company driven to change the Moroccan rugs' perception towards appreciating and understanding their rarity, cultural, and artistic importance. As a brand designer, I worked on:

1. Brand book with visual & verbal concepts;
2. New logo and font;
3. Instagram grid and color palette;
4. Design of event flyers;
5. UX and web e-com design;
6. Art direction of photoshoots;
7. Art direction of sales experience;
8. Showroom design.




---

Happy to become a part of your creation!


Web materials
@2022-Nōme

︎